Cosmetic Dentistry Services in Shelby Township, MI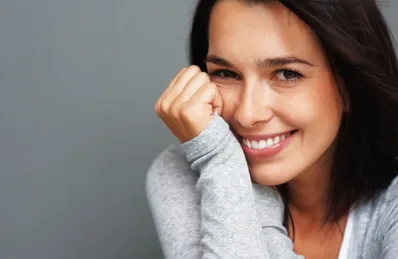 We can't help but notice beautiful smiles. They're on the cover of magazines when we're checking out at the grocery store. They are being shown off by our favorite actors on TV. It's no wonder more and more people these days are turning to our dental team for cosmetic dentistry. We believe that gorgeous smiles aren't just for magazine covers and TV shows. Everyone can and should have smiles they feel confident in. This is where we can help.
The dental team at Fedon Family Dental has been helping patients get stunning, custom-crafted smiles with the help of cosmetic dentistry for more than thirty years. Always wanted a smile that dazzles and shines? We can help you get your smile several shades whiter with chairside teeth whitening. Patients see fast and dramatic results with in-office whitening in a way that commercial whitening products just can't. It's amazing how much a whiter smile can change your appearance and boost your confidence.
Along with teeth whitening, we offer a full range of other cosmetic services. We have patients who might have a gap in their front teeth or a slightly crooked tooth and they want to know what their options are. While we have more discreet ways to straighten smiles these days that don't include metal, we also know that some patients want to avoid braces altogether. We can often correct minor alignment issues with dental veneers. Veneers are thin porcelain shells that are permanently bonded to the front of teeth to create a flawless, straight, radiant smile.
Here at our practice, we provide the latest dental technology and cosmetic techniques along with a friendly, caring, and knowledgeable staff that can't wait to help you get the smile you want. We make scheduling your visits easy and we tailor any cosmetic treatments to meet your needs.
If You Are Interested In Cosmetically Improving Your Smile, Call Fedon Family Dental In Shelby Township, MI At (586) 781-6508 Today For Cosmetic Dentistry!